Nike celebrates creativity on Air Max Day!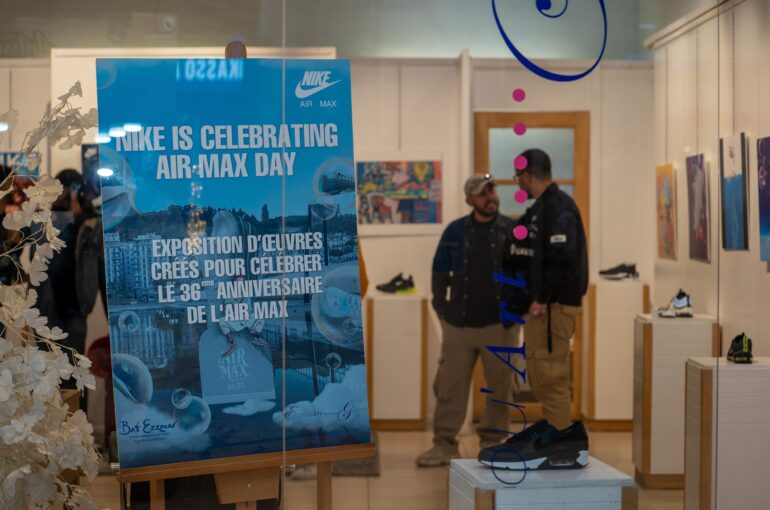 The American sports brand Nike celebrated the 36th anniversary of one of its iconic model the Air Max by organizing a digital creation contest with the support of the artist LMNT.
This contest, open to all, allowed to highlight the creativity of the participants who produced a work of art from their favorite pair of Air Max.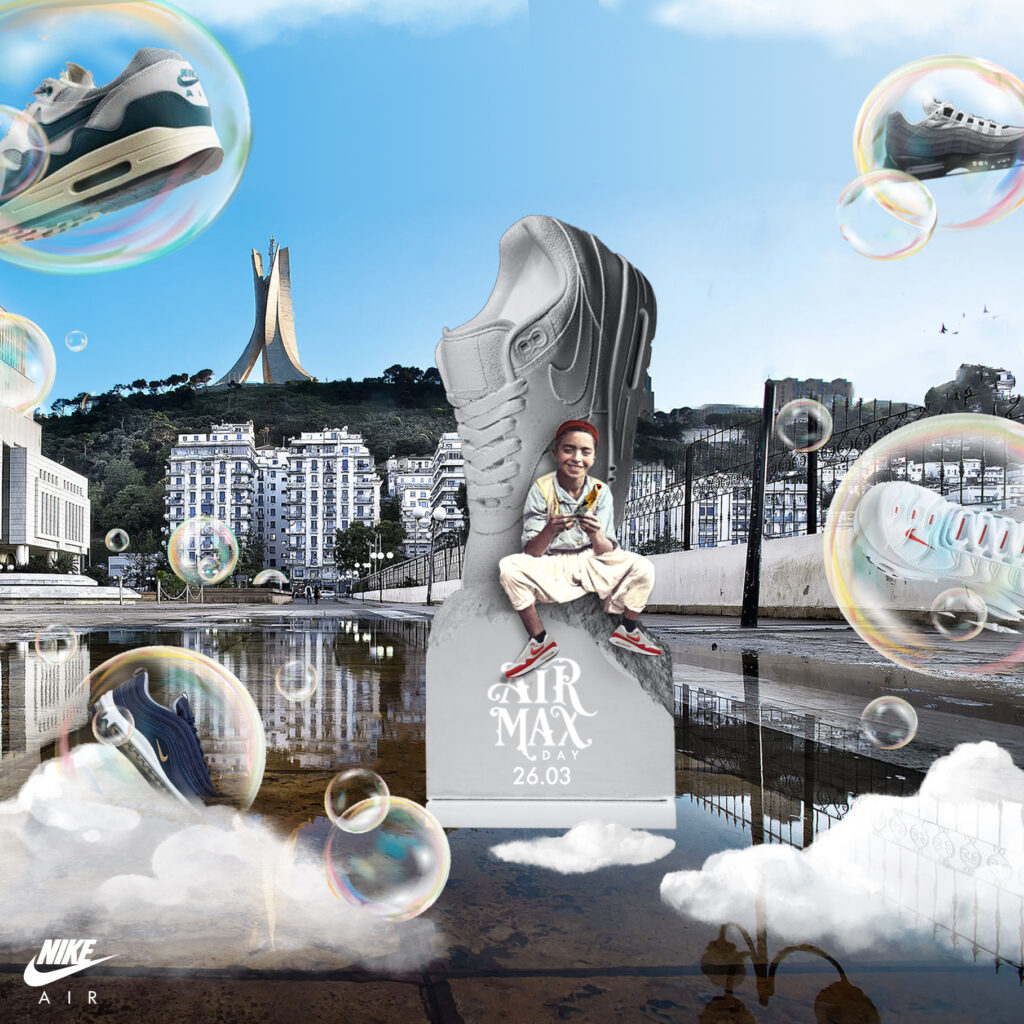 In the end, no less than 16 Algerian artists responded and were honored by an exhibition in the gallery Ezzou'art during the Air Max Day on Sunday, March 26, 2023 in the presence of the artist.
The 3 best artists were rewarded with vouchers of respectively 50 000, 30 000 and 20 000 DZD to be used in the Nike Stores of Bab-Ezzouar, Garden City and ES Senia Oran as well as an exhibition of one year in these 3 Stores.
Nike through this action commits itself once again on the side of creativity and innovation as it does since the creation of the American brand more than 50 years ago.